Real Estate has been my profession for the past 20 years. I began by managing and selling real estate for lending institutions who had large real estate portfolios. I later transitioned into marketing and advertising for those same clients, and opened an advertising and marketing firm in Dallas with a second office in Bricktown.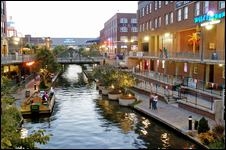 In 1989 I transitioned to listing and selling for lenders, i.e. the FDIC, local mortgage companies and banks. I met many buyers and sellers of homes during that time and naturally began listing property for individuals. This is where I found the true joy in real estate. Meeting people's needs was not only personally satisfying, but the buying and selling of homes proved to be a successful endeavor.


On a more personal note, the pursuit of real estate as a career has enabled me some flex time to serve my family. My daughter and grandchildren live next door. This easy access has allowed me to spend time with the greatest children on earth!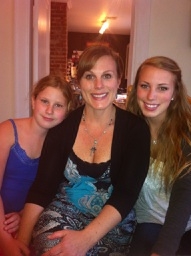 My husband has a career, yet he supports me in this "self employed" endeavor. We have taken most of our vacations for mission work in foreign countries. Mayor Mick Cornett was helpful on our last mission trip by giving us a letter of recognition to the city we were traveling to. That city reciprocated to our Mayor with gifts and a letter of appreciation.



Music is a particular love of mine and I play the drums at my church. A dream I am nurturing is to one day have a horse farm in the metro area in order to help troubled youth.

To date, over 90% of my clients have been derived from referrals. I have received many sales awards during my career and have been in the top 5% of an office of over seventy (70) realtors.

Professional memberships include: National association of Realtors (NAR), Oklahoma City Metropolitan Association of Realtors (OCMAR), Commercial Real Estate Council (CREC), Certified Commercial Investment Member (CCIM).